The Zoo
The Zoo
I want to stay at the zoo all day
To see the animals eat and play
I like to go to the zoo and see
Spider monkeys swinging from the trees
There are rabbits jumping, kangaroos too
They all live together at the zoo
They all live together at the zoo
The lions are big, they can bite
Bats are black and they fly at night
Leopards run fast, cheetahs too
They all live together at the zoo
They all live together at the zoo
I want to stay at the zoo all day
To see the animals eat and play
I want to stay at the zoo all day
To see the animals eat and play
They run, they run, they jump, they jump and some fly too
They run, they run, they jump, they jump and some fly too
Tigers have stripes and run real fast
In the tall green green grass
Eagles have wings, hawks do too
They all live together at the zoo
They all live together at the zoo
They all live together at the zoo
Copyright 2015 Lynn Leonti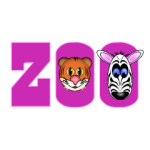 Parents has set out to find the top zoos in the country for 2009. We surveyed them to find out things like how many of the exhibits were at a preschooler's eye level, what kids could touch, and whether there were changing tables and stroller rentals. The upshot: Many zoos have built more interactive exhibits for young children and made their paths more stroller-friendly. You'll love the leaders of the pack. Zoos have given millions of children the chance to see elephants, giraffes, bears, and other animals in person. But the most family-friendly ones aren't just about looking at wildlife and moving on. The latest trend: interactive features — from puppet shows and plays to question-and-answer sessions with veterinarians to opportunities for feeding and petting animals — aimed at providing children with a memorable experience.
Read More: http://www.parents.com/fun/vacation/ideas/kid-friendly-zoos/
The Zoo is the last children songs on the CD that brings all the songs together.