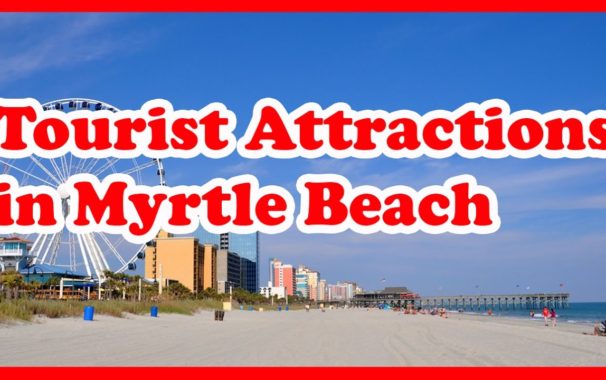 Myrtle Beach Traveler Guide | Attractions | Shopping | Dining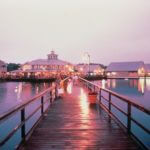 Our Myrtle Beach Traveler Guide has some of our favorite places to shop and dine, along with entertainment and activities for kids young and old.  We have been going to Myrtle Beach for over 38 years now.  We started going there with our two young sons and now our two granddaughters join us.  There is something for everyone in Myrtle Beach no matter what you like to do.  Our Myrtle Beach Traveler Guide has some of our favorite place to visit when we are there with our family, friends or just the two of us as a couple.
Our normal family Myrtle Beach vacation consists of going to the beach or pool during the day, eating dinner out and going to an activity or see some entertainment at night. The activities and entertainment are endless in Myrtle Beach. (Our favorites are mini golf and go cart racing, the kids love these) The dining can satisfy anyone and everyone. There are so many places to choose from for breakfast, lunch or dinner, the list is endless. There is anything from fast food to elegant dining. We have discovered many water/oceanfront places to dine over the years of going there.
South Hampton 1109, Kingston Plantation Resort
We purchased an oceanfront two bedroom condo in the Kingston Plantation in 2015 to enjoy as a family and also rent out. Our corner unit 1109 in the South Hampton has been completely renovated and has gorgeous ocean views from every room. There is great entertainment, dining, shopping and coffee shop right in the resort. There is casual outdoor seasonal dining with a DJ to very elegant dining next door at The Embassy. (The granddaughters and I love to line dance with their DJ)  There is always a good time at the Hilton with seasonal entertainment and oceanfront dining. The resort is 145 acres of oceanfront property with lagoons and wildlife. There are walking paths throughout the resort and an oceanfront walkway connecting the resort and restaurants.
The resort is family friendly.  You can see and book our condo at www.vrbo.com/769183 along with our Myrtle Beach Traveler Guide.
Zoo News by Month
February 2020
M
T
W
T
F
S
S
« Feb
1
2
3
4
5
6
7
8
9
10
11
12
13
14
15
16
17
18
19
20
21
22
23
24
25
26
27
28
29