Books and Songs

Books And Songs
Happy dogs they wag their tail
Turtles crawl slow, like a snail
Tigers have stripes and live at the zoo
A rooster sings cock a doodle do
You can learn all this from books and songs
Reading and singing all day long
There are books to read about the zoo
Songs to sing about animals too
Hawks have wings so they can fly
A Lion can jump very high
Cats get clean when they lick their fur
You know their happy when you hear them purr
You can learn all this from books and songs
Reading and singing all day long
There are books to read about the zoo
Songs to sing about animals too
Dogs have tails, turtles crawl slow
Tigers have stripes, now we all know
Lion's can jump, A rooster can sing
Cats have fur, and hawks have wings
You can learn all this from books and songs
Reading and singing all day long
There are books to read about the zoo
Songs to sing about animals too
You can learn all this from books and songs
Copyright 2015 Lynn Leonti

History of Children's Songs
A children's song may be a nursery rhyme set to music, a song that children invent and share among themselves or a modern creation intended for entertainment, use in the home or education. Although children's songs have been recorded and studied in some cultures more than others, they appear to be universal in human society.
Categories
Iona and Peter Opie, pioneers of the academic study of children's culture, divided children's songs into two classes: those taught to children by adults, which when part of a traditional culture they saw as nursery rhymes, and those that children taught to each other, which formed part of the independent culture of childhood.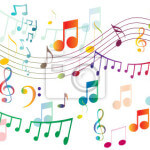 Read More: http://en.wikipedia.org/wiki/Children%27s_song
Our Educational Kid's Song about Books and Songs is a fun way for your child to learn and sing while they are having fun.